Privacy Policy
T.O.S.
Medellin Travel Guide
Contact Us
© 2007 Medellin Travel Guide - All Rights Reserved
Your one stop shop for information about traveling to or visiting
Medellin, Colombia
Santa Fe De Antioquia
Medellin Antioquia Colombia
Main Menu
Last Updated:5/10/16
Traveling to
Medellin?

This week in
Medellin!

This quaint and well preserved Colonial city 80 Km west of Medellin is a great way to spend a day during your visit to Medellin. Founded in 1584, it was originally the capitol of Antioquia before the capitol was moved to Medellin. It stands today with it's well preserved Colonial architecture as a Colombian National monument.

Getting there is as much fun and excitement as being there. An idyllic drive through some of the most beautiful emerald colored mountains and valleys, crossing several rivers, traversing the 4.6 mile Fernando Gómez Martínez
tunnel (the longest in South America) built through a mountain and stops along the way at small fondas for some excellent Colombian food makes for a perfect day of sightseeing.

As you exit the tunnel, you can make a quick detour and enter the town of San Jeronimo, travel along a 2 lane twisting road bordered by incredible fincas, small to medium sized pousadas, hostels and hotels. Small roadside stands are loaded with local fruit, vegetables, local crafts and the indigenous Tamarind cakes, candies, cookies and other assorted presentations of this local fare.

You must first cross the Puente Occidente (west bridge) which was one of the first suspension bridges in the world and possibly the first in all of South America. Below is the rushing Cauca river with its brown stained waters. It invites one to reflect back to a time in Colombias history when Santa Fe was a gold mining town.

As you enter Santa Fe De Antioquia, you are immediately whisked back in time to an early colonial city with cobble stoned streets, Spanish stucco walls, terra cotta roofs and solid wooden doors with ornate carvings. The city park square is overshadowed by the massive white Metropolitan Cathedral and small bars, restaurants and tiendas line the other three sides of the square.

In the center of the park is a statue of Juan del Corral, the citys liberator and first mayor. A giant fountain (seen above) splashes water from its two trays above. The park is filled with families, friends neighbors and children having conversations, playing, eating and just watching the world pass by.

Santa Fe is beginning to rely more and more on tourism now that the tunnel has made access easier. Many Paisas escape there on the weekends to enjoy it's warmer climate and relax at their fincas. You will also see more shorts worn there than in Medellin

A trip there would not be complete without stopping at one of the two Don Pedro fondas (between the tunnel and San Jeronimo) or Las Acacias for some of the finest smoked ribs, steaks or chicken to be found anywhere in Colombia.
It was a beautiful day in Santa Fe and a good time was had by all
Considered by many to be the best on-line dating site for meeting Colombian Singles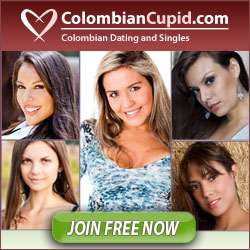 In our opinion, Medellin City Tours offers the best services for visiting
Santa Fe De Antioquia.