Privacy Policy
T.O.S.
Medellin Travel Guide
Contact Us
© 2007 Medellin Travel Guide - All Rights Reserved
Medellin Backpacker Hostels Medellin Hostals/Hostales
Medellin Colombia Youth Hostels
Main Menu
Last Updated:2/26/16
Traveling to
Medellin?

This week in
Medellin!

Traveling on a budget? Looking for Hostels (Hostals/Hostales) in Medellin?

For the budget minded, student or backpacker traveler to Medellin, there are a number of very affordable Hostles in and around Medellin. Many offer private or dorm rooms, include breakfast, internet access, television and maid service. Many Medellin Hostels are owned and operated by westerners and therefore are up to western standards.

Medellin youth hostels offer an alternative to other Medellin accommodations.

http://equipmentlist.org/galleryItem.jsp?id=5162267683929549192422&ctxLng=en
Considered by many to be the best online dating site for meeting Colombian Singles
Quaint, homey and very well managed best describes this Medellin Hostal only 2 blocks from Parque Lleras. It's owner is a bi lingual Colombian American who caters to a lot of repeat guests.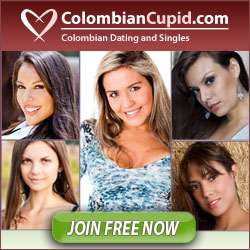 Over the past several years, there have been many new Hostels that have opened in Medellin. Too many to mention really. Try your luck on Hostel World. You are sure to find something to your liking.
When we first came to Medellin in 2007, there were only a handfull of Hostels. Now, they are everywhere. You can barely walk down a street without seeing 2-3 of them. Too many to review. Too many opening and closing, changing hands or making major renovations.
Your best bet now is to go to one of the big Hostel Brokers but you are encouraged to read the reviews closely. Some Medellin Hostels are well know for being Party Hostels whereas others will not even allow your friends or guests beyond the lobby area. Some are in serious need of some renovations while others are very upscale. Some are poorly run while others are very well managed.

Do not let price be your only determining factor!